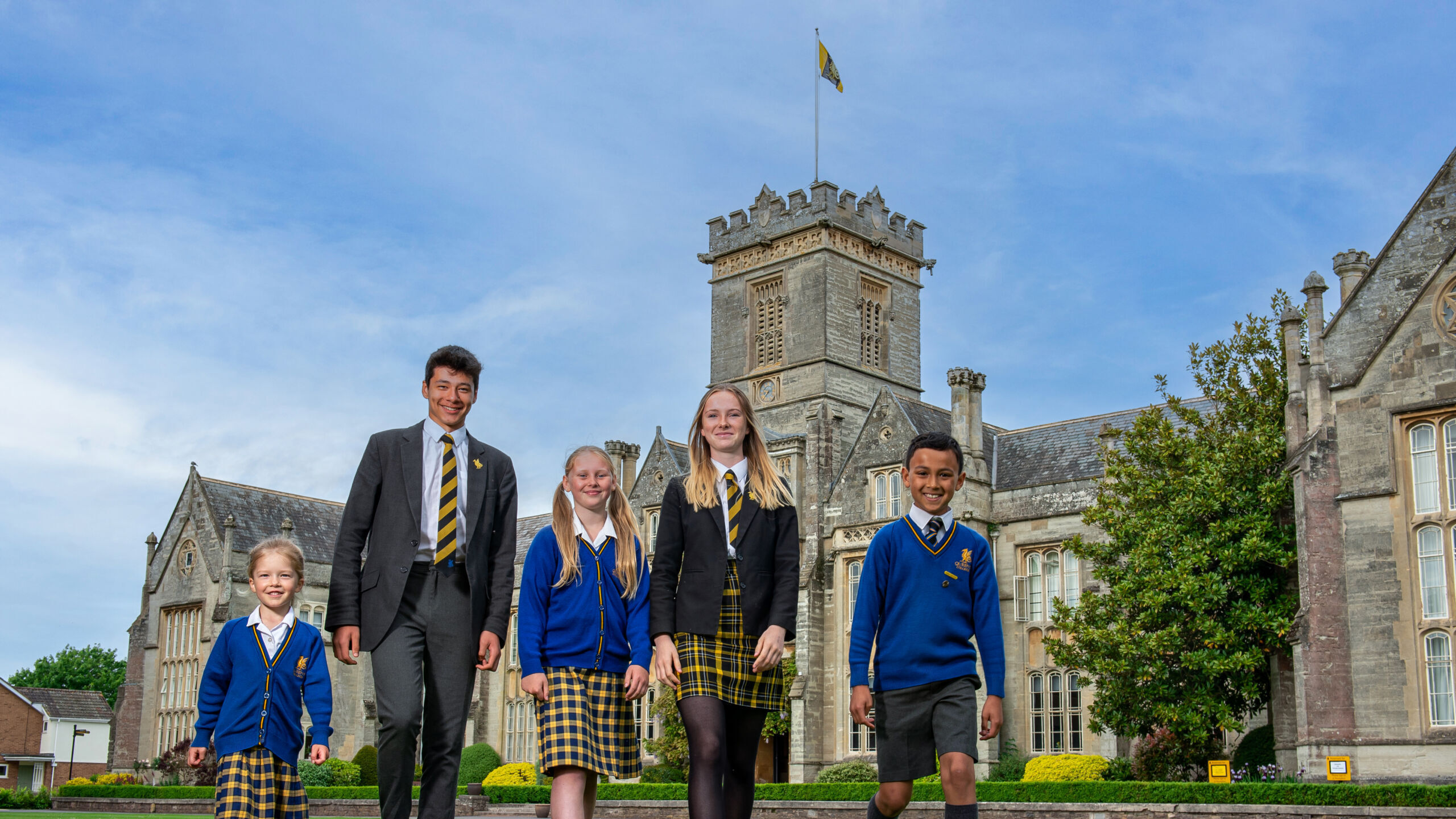 Searching for Boarding Schools UK, Which One to Choose?
If you Google search boarding schools UK, a long list of schools in the United Kingdom will appear. With numerous reputable British boarding schools to choose from, all of which will state they are the best UK boarding school. It's essential to consider many different factors these educational establishments offer. This is where Anglo Educational Services plays a crucial role in helping clients to find the most suitable school & best schools in the United Kingdom for International students.
Experienced Educational Advisors
We are a team of experienced educational consultants with more than 20 years of expertise working with British boarding schools and the school sector in general. We are aware of the importance of school education and the tough admissions requirements for independent & boarding schools.
Our understanding of British education and experience in the field enables us to successfully guide our clients through theschool selection process and produce results.
Our extensive research considers all aspects of a British boarding school. This will lead to well-informed advice that sets the student on a path to success and personal growth in the boarding school experience.
UK Boarding Schools for Girls & Boys
Boarding schools in the United Kingdom offer a well-rounded education with a focus on academic excellence & cultural diversity. Each school provides rigorous academic programs, a wide range of extracurricular activities, and strong pastoral support. Boarding life fosters independence and valuable life skills in readiness after school for college and university.
These schools are known for their sports programs and have historic and modern campuses. Boarding schools in the United Kingdom are globally recognized, attracting girls & boys to attend school from various countries. These schools are renowned for preparing girls & boys extremely well for higher education.
Schools in the UK
Choosing the right school in the UK, whether a boarding school or a day school we are here to help. At Anglo Educational Services, we offer unbiased advice to all our clients. We understand the importance of parents making an excellent choice for their children.
Schools for Girls
If you are looking solely for schools for girls, we have listed below some examples of schools just for girls. Below are not all schools solely for girls just a small selection of the best girls establishments in our database.
Adcote School for Girls – It's an independent school for the day and boarding just for girls. Adcote School is situated in the Shropshire village of Little Ness, 5 miles to the northwest of Shrewsbury.
Abbots & Bromley School for Girls – Set in idyllic semi-rural settings, At this school for girls, girls can pursue practical programmes including British Horse Society certifications and Royal Academy of Dance professional tests on-site at the School of Ballet and Equestrian Centre without neglecting their academic commitments.
Boys-only Boarding School
Bedford School – At Bedford School the boys are motivated to become curious, to think critically, and to ultimately hone the abilities necessary to succeed in college and beyond. Even though it's a single-sex school, boys are encouraged to take part in a variety of extracurricular activities with girls from Bedford School for Girls.
Schools for Boys & Girls
Barnard Castle School – Boys and girls are encouraged to develop their full potential in a joyful and meaningful environment at this school, which offers high-quality and safe boarding and day education.
Ardingly College – The grounds of Ardingly College total 230 acres. The majestic, mostly Victorian structures serve as an oasis of calm in the quintessentially English landscape's rolling terrain. The boarding school philosophy benefits parents, knowing their boys or girls are immersed in the evening activities.
Why Choose Anglo Educational Services to find UK Boarding Schools
Anglo Educational Services has been a key player in facilitating international education in the UK, empowering students from around the world to embark on transformative educational journeys. Our main aim is to help girls & boys reach their educational goals and ambitions in the United Kingdom
We have a team of experienced professionals who are dedicated to providing you with the best possible service. We work closely with our clients to find the best
Each year, we visit multiple independent English language schools and boarding schools so that we may assess each campus's academic programmes, facilities, teachers, administration, and student happiness firsthand.
We can successfully guide our clients through the admission process because of our knowledge and experience in British boarding school facilities.
From the boarding school search through the post-decision stage, we provide informed, unbiased, and impartial guidance to international families at every level of the private boarding school admissions process.
We offer the best value for your money service. Our fees are competitively priced, and you can be sure that you are getting a high-quality school in the location you want. Along with an educational and cultural experience that's most suited to your children's needs.
By considering the various aspects of a boarding or day school we have highlighted in this guide. Boys, girls and parents can make informed decisions when choosing the best boarding school or college for their educational aspirations.
Boarding School Experts, Dedicated to helping you.
We are experts in finding a boarding school in an area to suit all your requirements. We are here to help you and your child find the perfect boarding school.
For further information on finding a suitable school, please visit our website, complete the enquiry form or give us a call.